BRIEF:
International Productions was engaged by Tourism Accommodation Australia (TAA) to create an event, designed to be able to cater for 1,200 secondary and tertiary students and inspire them to consider the industry as a professional career choice. The event was to be held in a hotel environment, and was to include interactive and educational experiences along with giving delegates the opportunity to meet current industry professionals.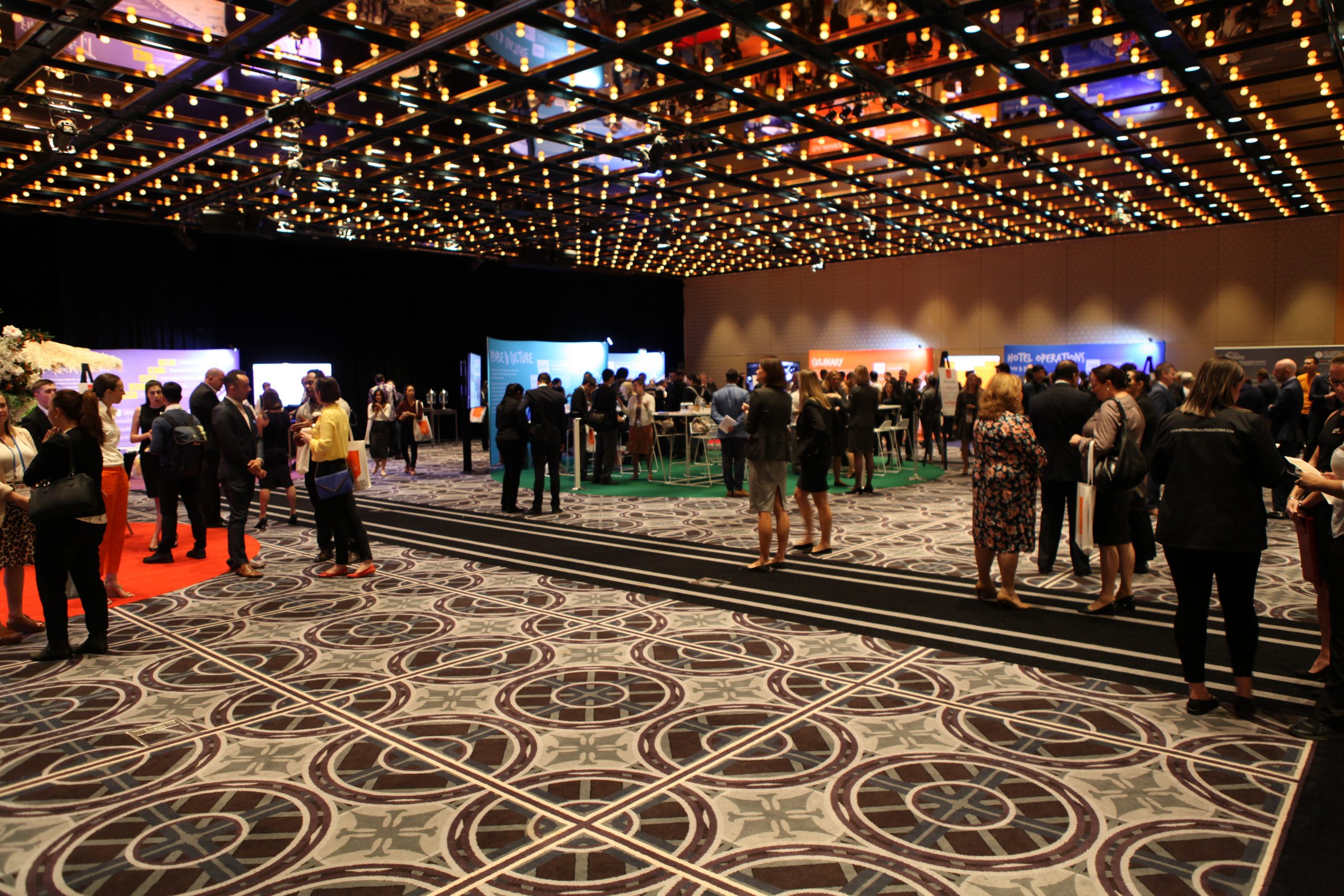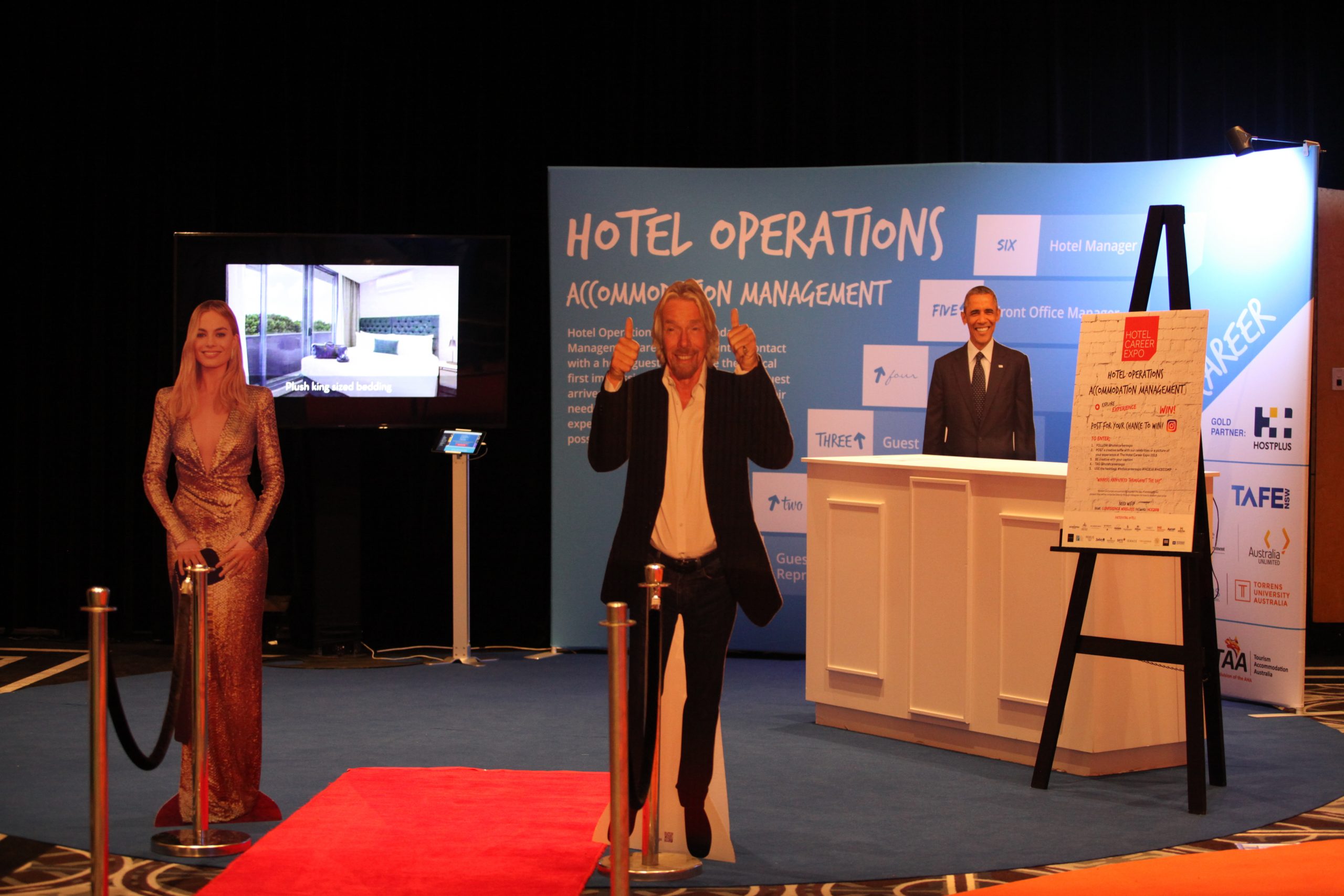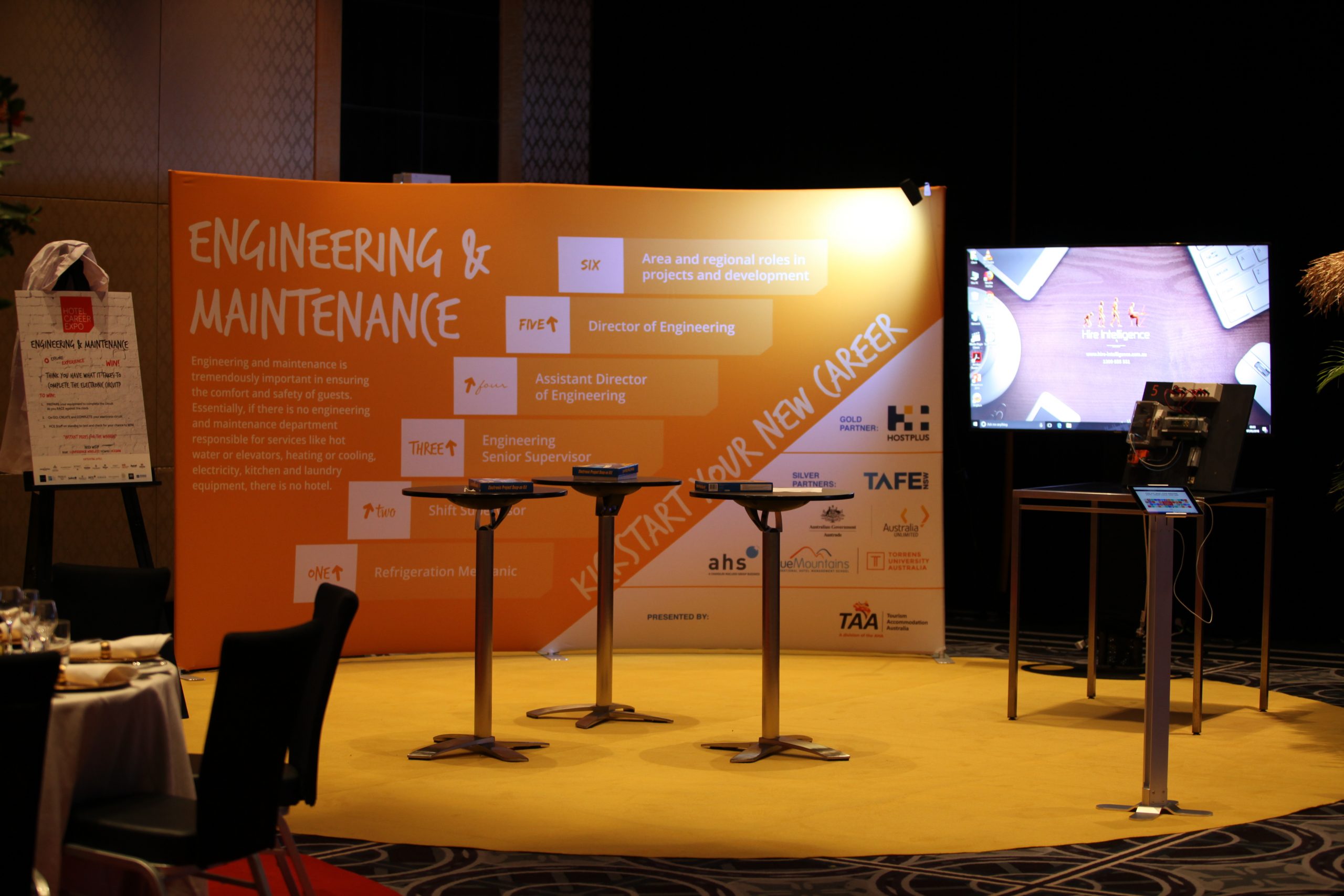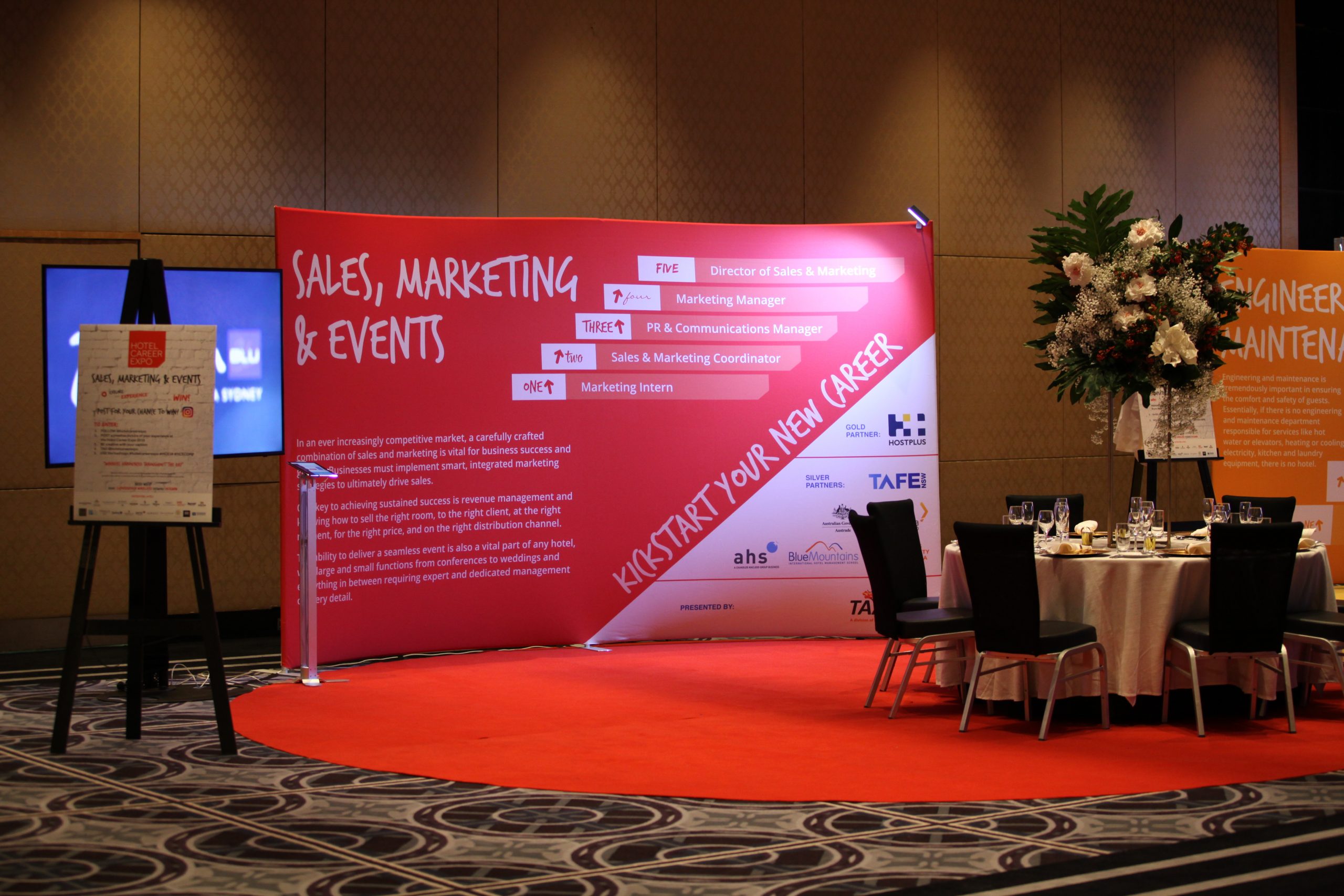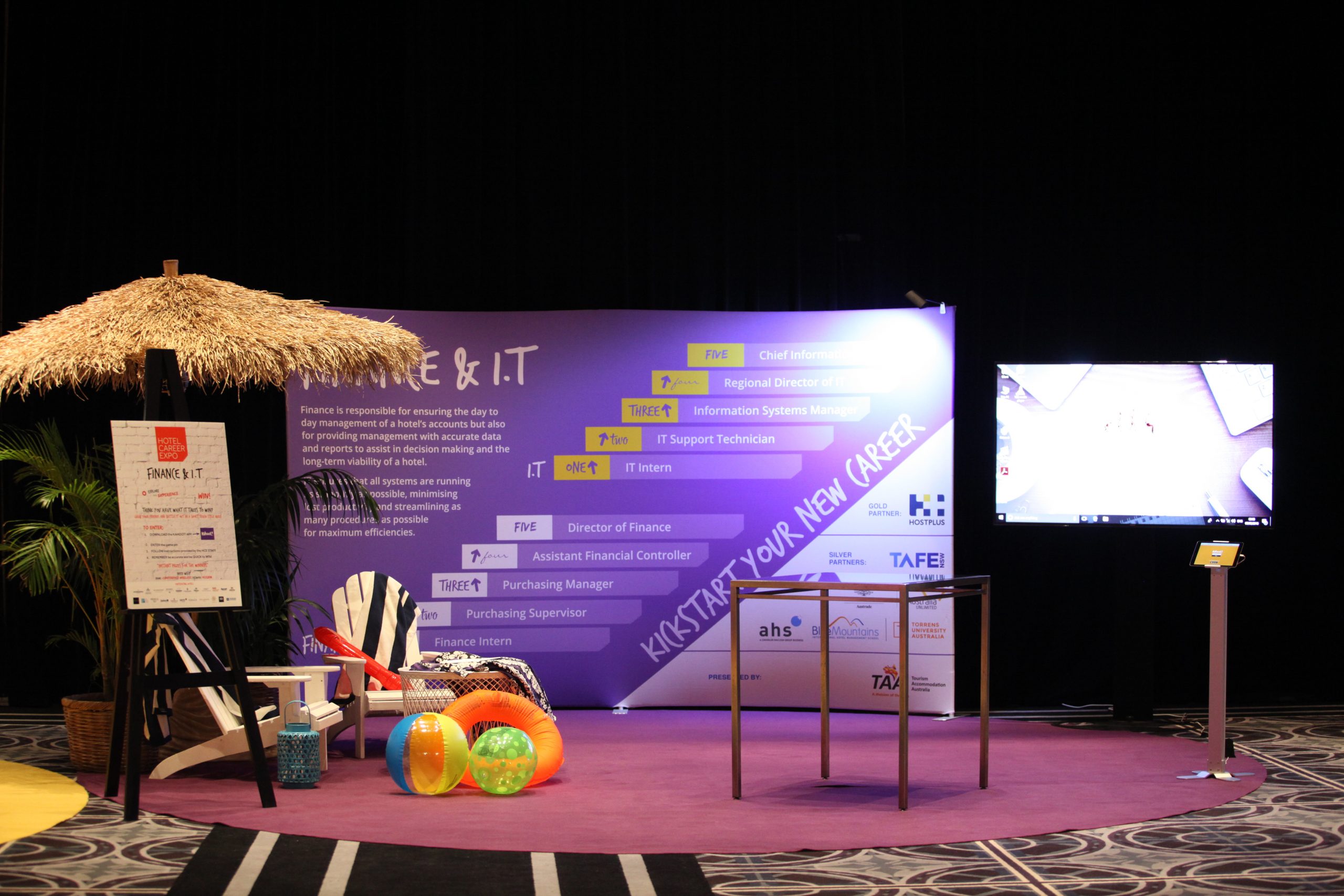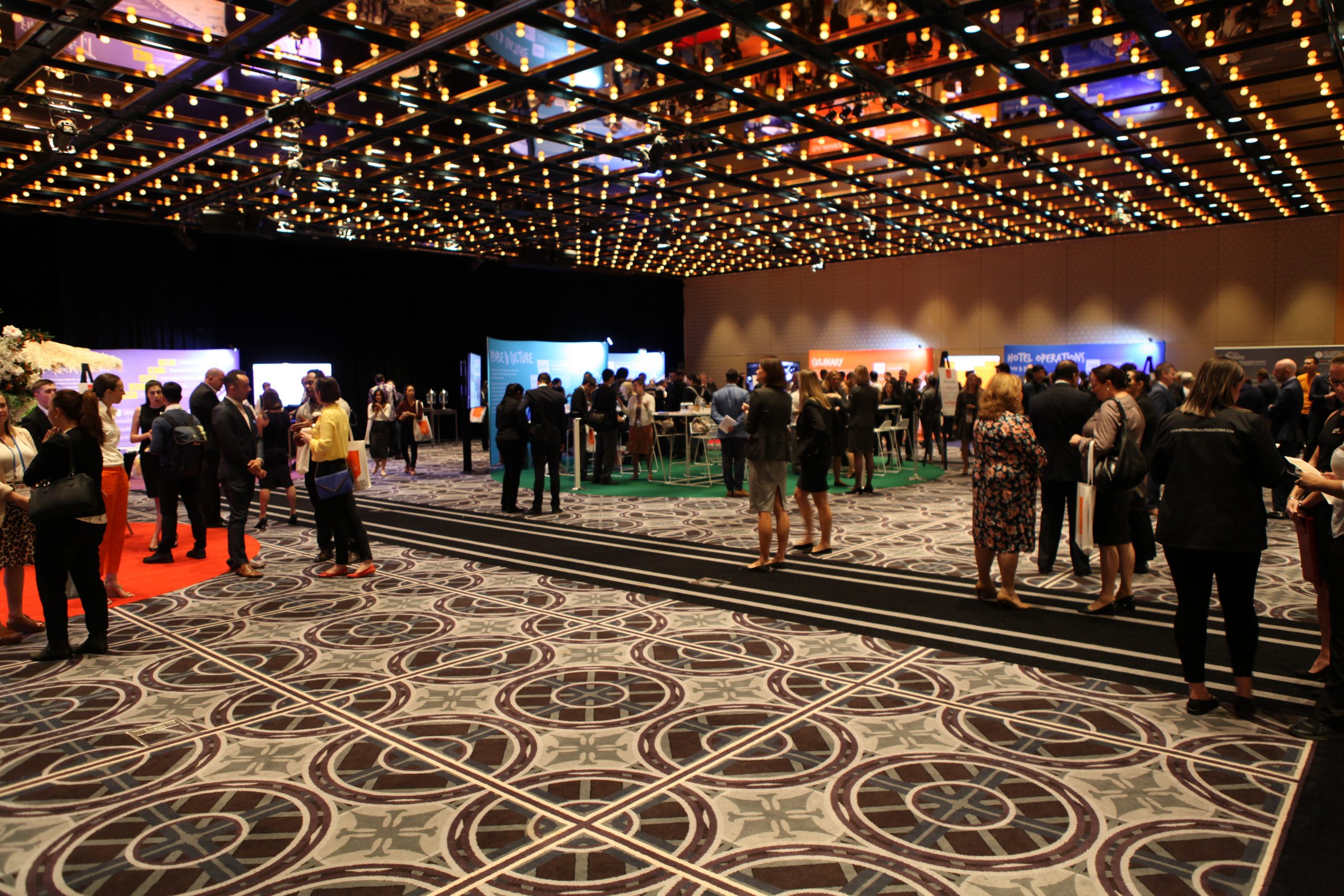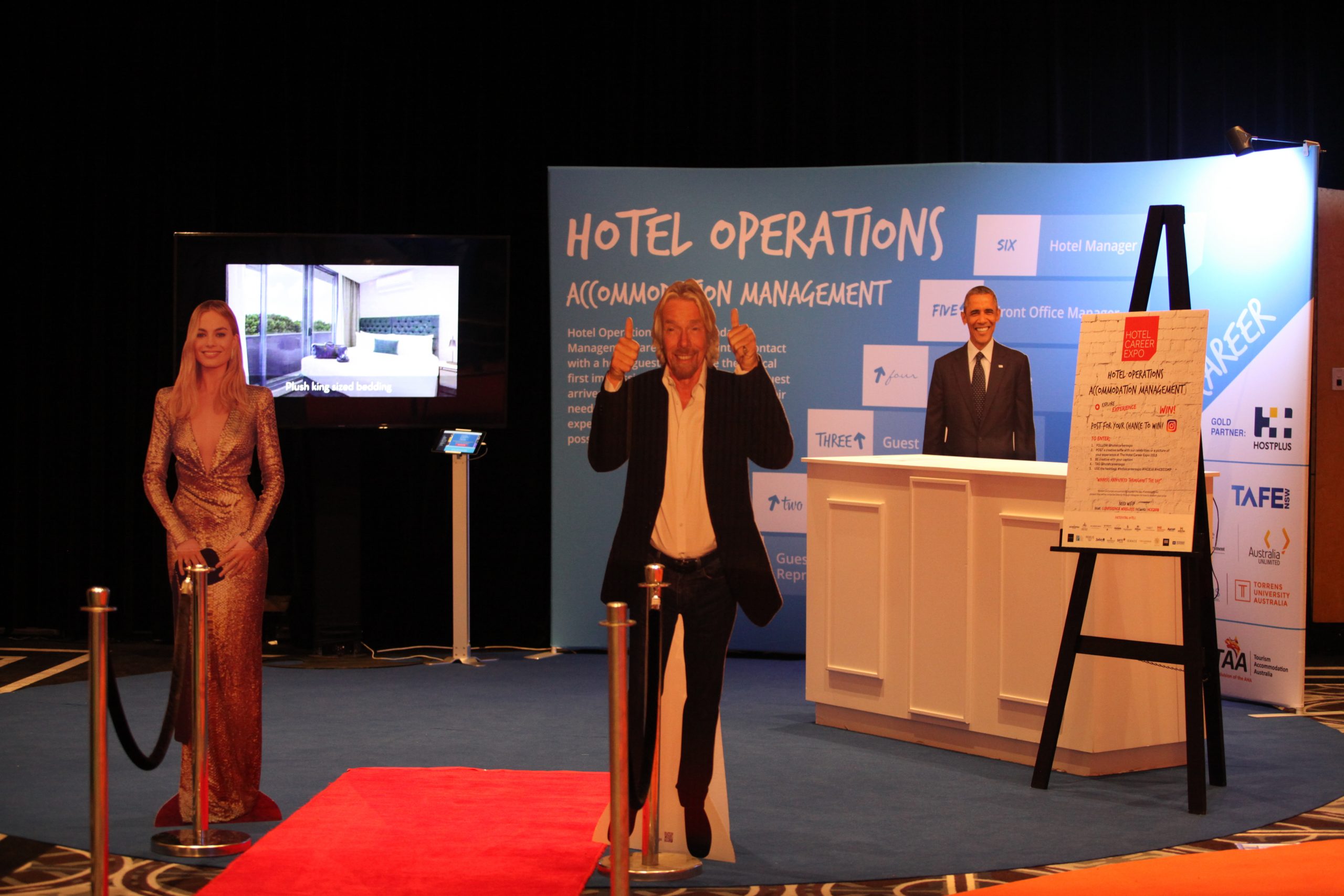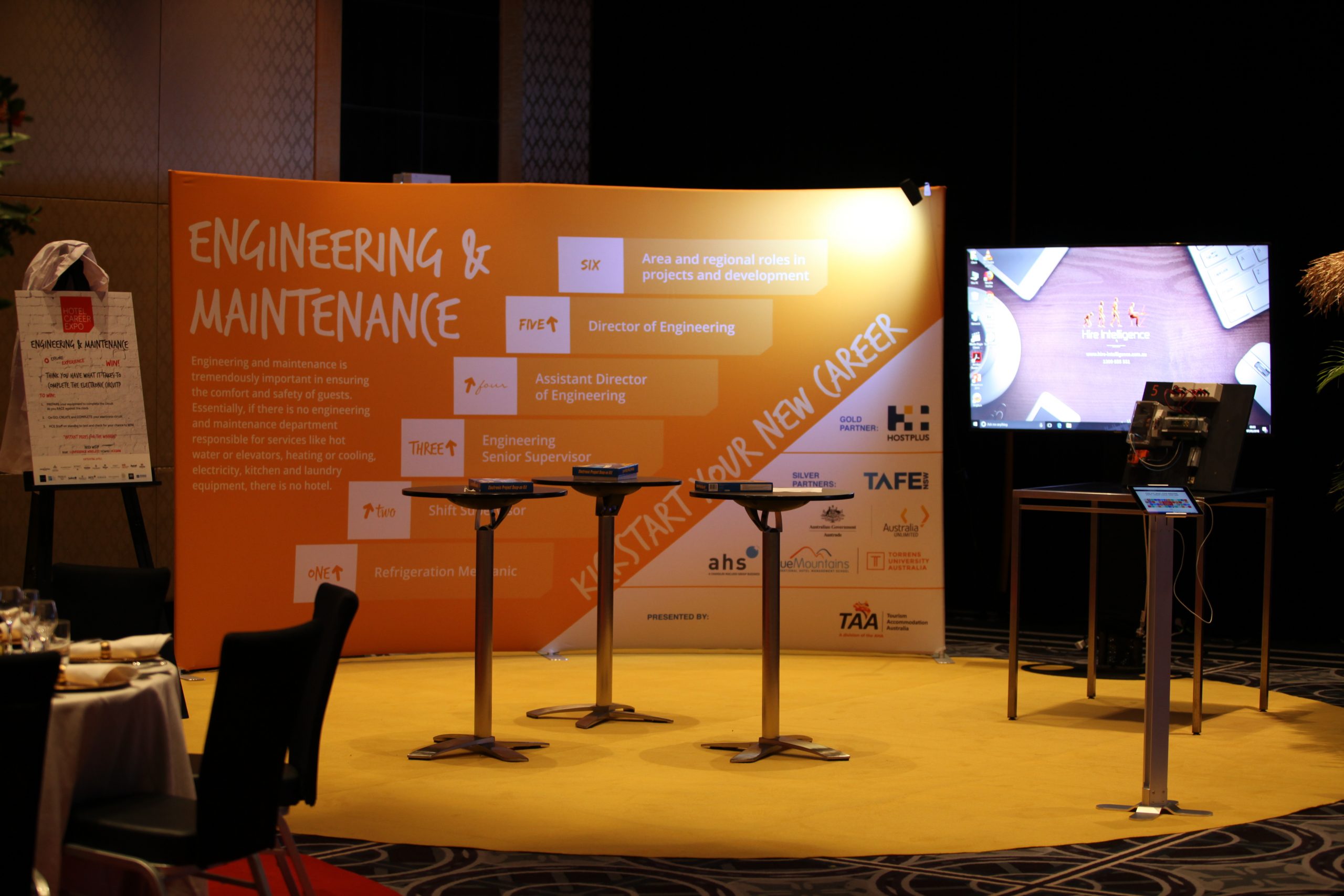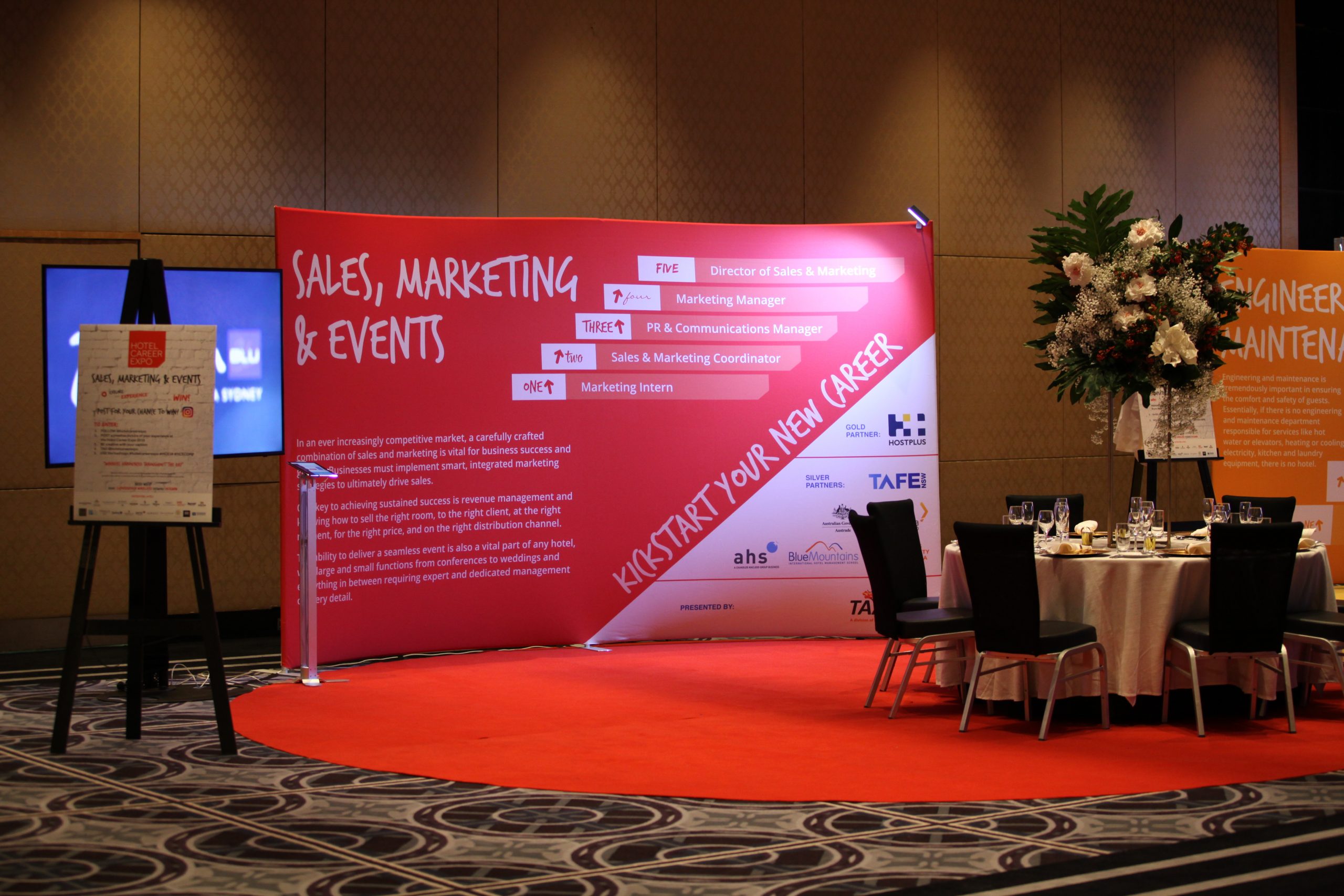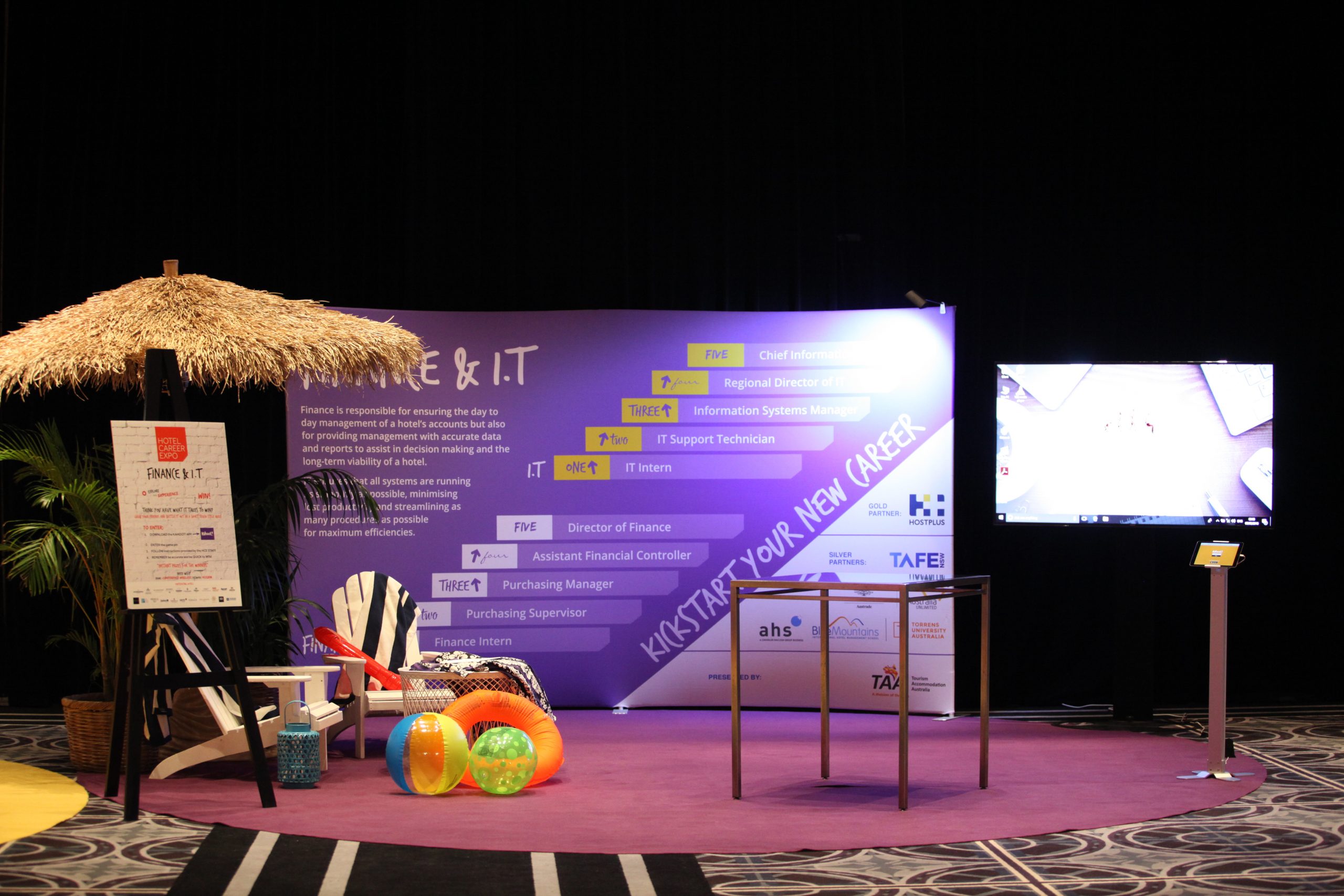 ACTION:
The event was held at the Sofitel Wentworth Sydney and designed as an open plan expo that allowed for the free-flow of creativity, catering to six different fields of work that make up hotel operations. Every one of these departments had its own individual colour scheme, carpet and backdrop, giving students a clear visual representation of the various roles available in a hotel career. In order to engage with the younger demographic, each department also had its own interactive competition for the students to take part in.
There was a seminar stream held in conjunction with the expo, which allowed students to receive information and advice from industry experts. This stream also provided the students with resume and interview advice, to make getting a foot in the door that much easier.
To make the experience more impactful for the students, the Hotel Advisory Board was asked to engage with their hotel workers to man the stands, so that students could get both the information that they needed, as well as some vital first-hand experience.
OUTCOME:
The Hotel and Career Expo was a massive success, feedback from the delegates was that the day was informative, inspiring and fun! A number of hotels received recruitment enquiries from the students that attended and the Hotel Career Expo social media channels were well engaged.